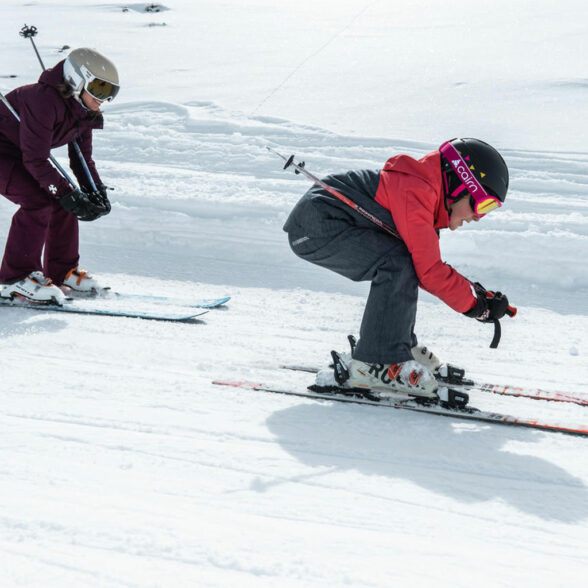 Many families, parents or grandparents, choose Bessans for this comfort: to swallow kilometers of cross-country skiing or to go for a walk on the snowshoeing or pedestrian paths while the children learn to ski downhill or cross-country of course.
Ski rental stores nearby, ski instructors right next door: everything you need for your first downhill skiing or snowboarding lessons!
The advantage is that the smaller the ski area, the cheaper the ski pass, think about it!
Well, the small alpine domain of Bessans is very appreciated by families with a Nordic soul, it's an easy and pleasant alpine skiing! To start, no need for big boulevards!
In a few figures...
1 snow line for the little ones
2 ski lifts
3km of slopes (2 blue - 1 green)