Snowfarming
Reusing snow from one winter to the next
It's no scoop: at the end of winter, snow... melts. Unless... you preserve it! There's no need to equip yourself with giant refrigerators to make the white gold last. A 100% natural, regional material is more than enough: by covering the snow with sawdust, it resists heat and can be preserved for many months. This is the "snowfarming" technique, which makes it possible to use snow from one winter to the next, insulating it from the ambient air and summer sun thanks to a clever mixture of sawdust.
In Bessans, between January and March 2023, 16,000 m3 of snow were stored near the biathlon stadium. Chosen for its naturally cool, shady environment and proximity to the area to be snowed, this location facilitates snow conservation. At the beginning of November, if weather conditions are favorable (cool temperatures in particular) and on the advice of a weather expert, the layer of sawdust is removed. The snow can then be spread out to form a 2.5 to 3.5 km loop. Amateur and professional skiers can then enjoy the pleasure of sliding and shooting on the biathlon stadium. Every autumn, some of the world's best come to Bessans to take advantage of the snow to finalize their cross-country or biathlon preparations.
The 3.5 km of "snowfarming" runs are then extended and completed as the snow falls, until the area is fully open.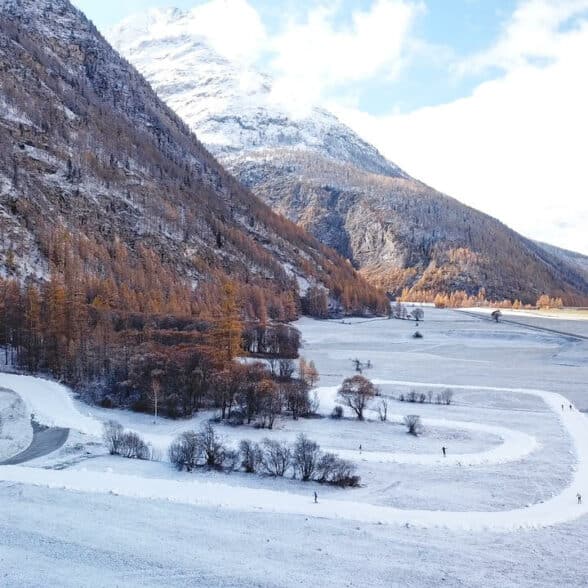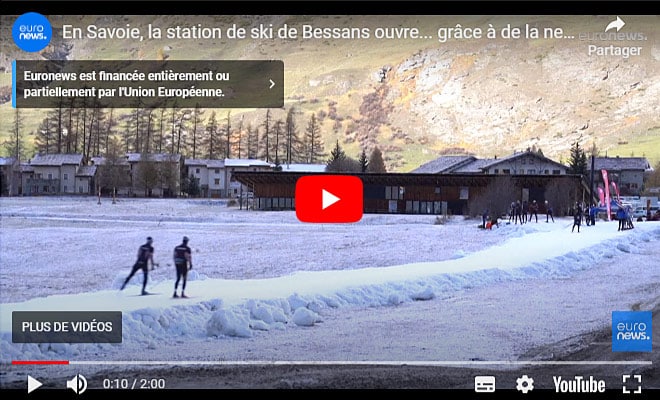 What is snowfarming?
How does Bessans manage to keep snow from one season to the next? Is the technique sustainable?
Discover it with aEuronews report shot in November 2022.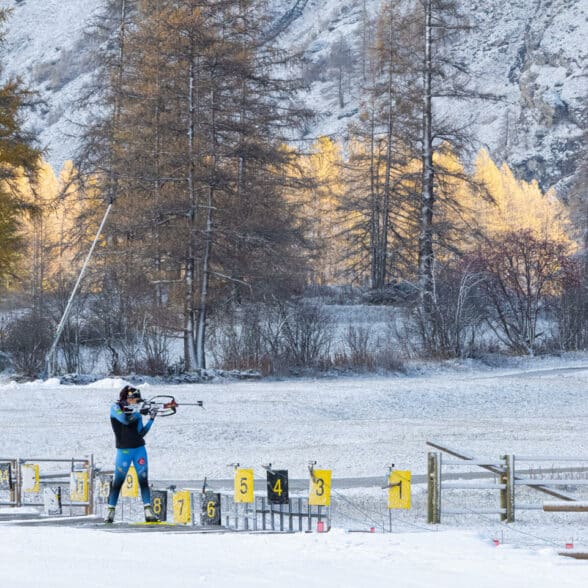 Snowfarming in figures
- 16,000 m3: the volume of snow stored at Bessans between February and April 2023
- 30 to 50 cm: the thickness of sawdust covering the snow pile
- 20%: estimated melting during the storage period
- 1 week: the time needed to remove the sawdust and prepare the track.
- 3.5 km: the planned length of the runway opening on November 4, 2023. Depending on weather conditions, the length of the runway will increase rapidly.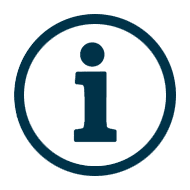 Thanks to the snowfarming technique, Bessans will open its 1st 3.5 km run on November 4, 2023, weather permitting.