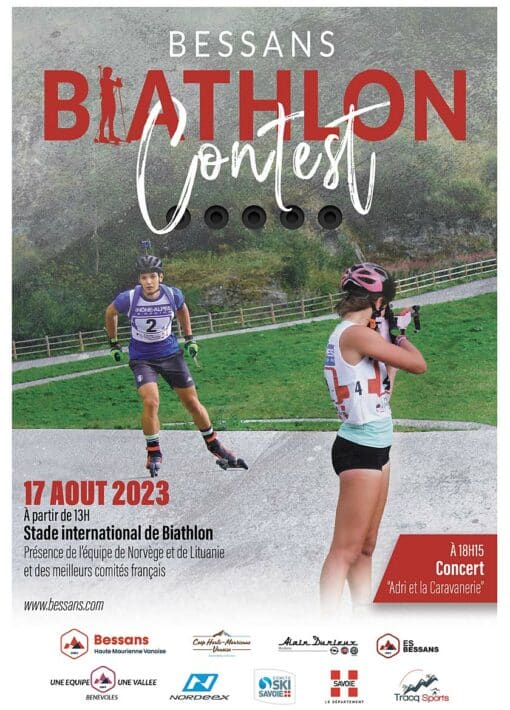 Biathlon Contest
The summer Nordic event of Bessans!
This event is becoming a must for more and more professional teams. It's an opportunity for spectators to watch the biggest names in biathlon, as well as to learn about the sport for free.
The show promises to be great, with direct shooting matches between the national teams and the other biathletes in attendance!
This year's highlights include the Lithuanian and Norwegian women's teams: Ingrid Landmark Tandrevold, Juni Arnekleiv, Ragnhild Femsteinevik, Maren Kirkeeide, Karoline Knotten, Ida Lien
A renowned training center (...) The national and international teams that come to train here are not mistaken!
Bessans chosen by the French team
On a vast plateau nestled at an altitude of 1,750 m in Haute Maurienne Vanoise, Bessans is a renowned training center in the world of biathletes in ski-touring and biathlon.
"Quality of the facilities, altitude, possibility of multiplying the activities and varying the trainings... The Nordic resort of Haute Maurienne Vanoise is recognized by the biggest cross-country and biathlon teams".
Vincent Vittoz, coach of the French men's biathlon team.
(video source: Biathlon, it's even summer! © SavoieLeDepartement)
Need information about this event.
Please contact us!
Are you interested in the event?
Find all the information in real time on the official Facebook account.