Back
stay package
Hiking and heritage at La Bessannaise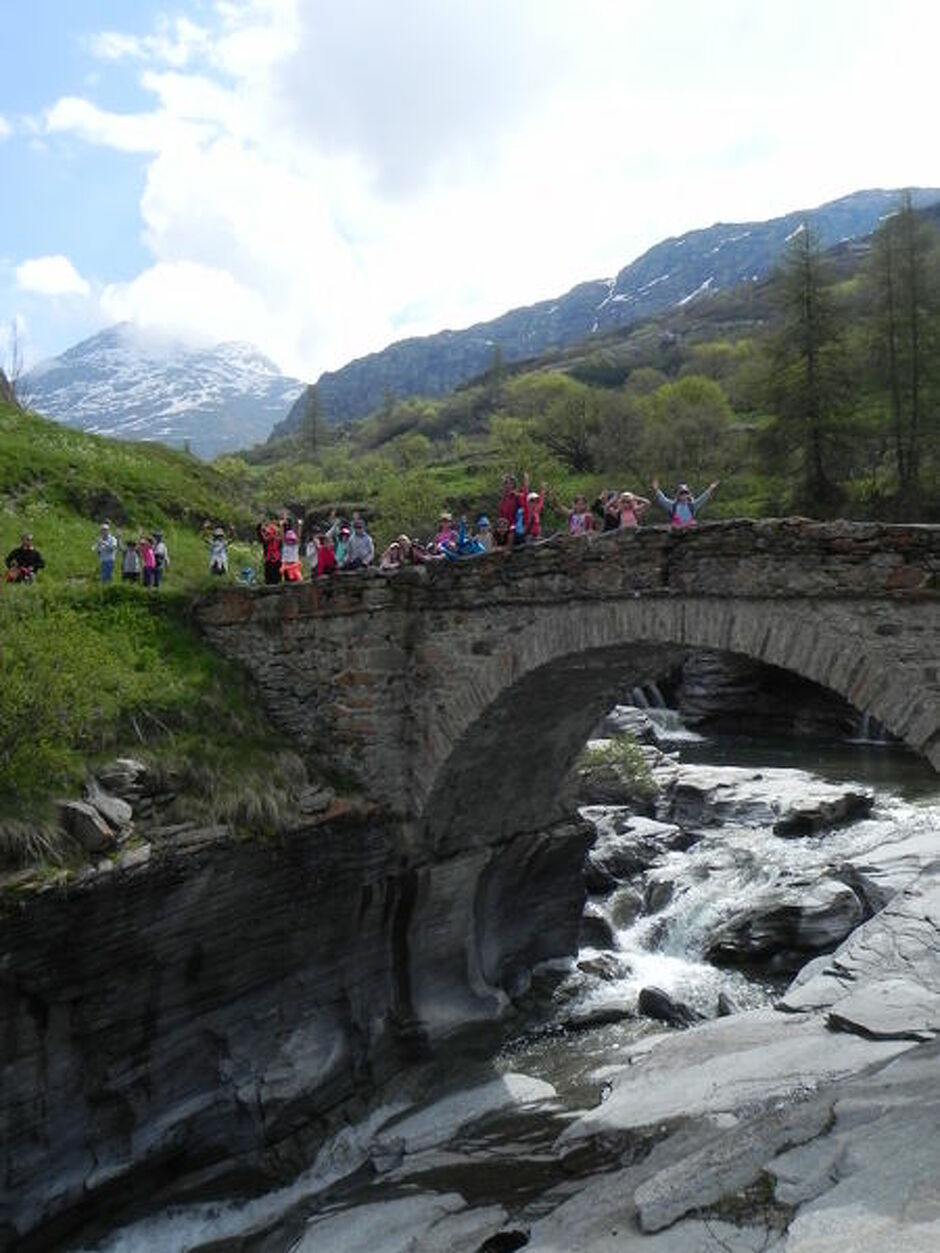 Hiking and heritage at La Bessannaise
Description
In the vacation and leisure center of Bessans, admirably located in the heart of the hiking trails, La Bessannaise, will make your students discover all the specificities of the mountain environment, without forgetting the wealth of the local cultural heritage. It will be about flora of course, approaching animals (ibex, chamois, marmots, etc.), but also about raising awareness of the local heritage, or other activities chosen ...
The activities proposed during this stay will allow you to immerse yourself in the heart of the mountains, to meet passionate people and to discover all the riches that surround us: fauna, flora, mountain life...
Rates
Children: from 320 €.


15 accompanying persons free.
The price includes
- Full board in rooms of 3 with shower/washbasin (toilets on the floor), and in rooms of 2 or even 'single', for teachers or accompanying persons
- Varied and balanced meals with snacks included every day
- Daily supervision by a state-certified mountain leader
- Visits included according to the program
- Transportation to and from the excursions
- Evening activities with our instructors/guides (night outing, nature film with commentary, game night, local tales/legends, etc.)
- The provision of a working room.
The price does not include
- Linen and toiletries (towels, soap, etc...)
- Transportation to and from the center.
Opening period
From 21/03/2023 to 20/06/2023
Spoken languages
French
Location
Animals
Animals accepted : No