Back
cultural heritage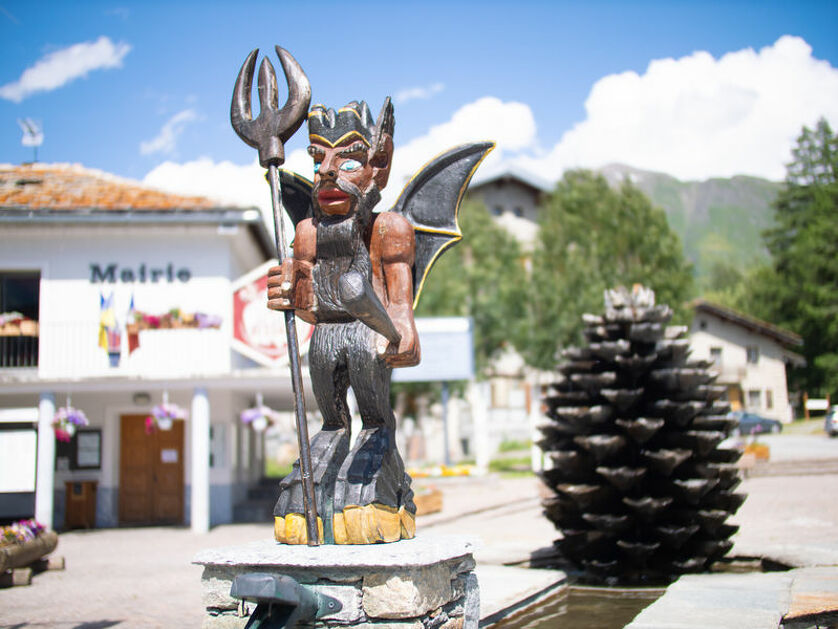 In Bessans, sculpture is a tradition dating back more than 4 centuries. Spinning wheels and distaffs, salt hens, wooden toys, statues, crosses... abound. The most famous sculpture is the devil, the emblem of Bessans, whose origin dates back to 1857.
Description
In 1857, a conflict arose between the parish priest and a cantor, Etienne Vincendet. The latter, who must have had a rebellious and facetious spirit, sculpted a devil carrying a priest in his arms and placed the object under the window of the religious. The priest brought the work back to the window of its creator. The latter starts again, and the merry-go-round continues until the sculptor, tired, gives up the game. The figurine remained on a window corner where a tourist noticed it and bought it. A strange trade was born.
Services
Animals accepted
Environments
Village center
Opening period
All year round, every day.
Adapted tourism
Accessible by wheelchair in autonomy
Location
Animals
Animals accepted : Yes
Animals accepted with supplement : No